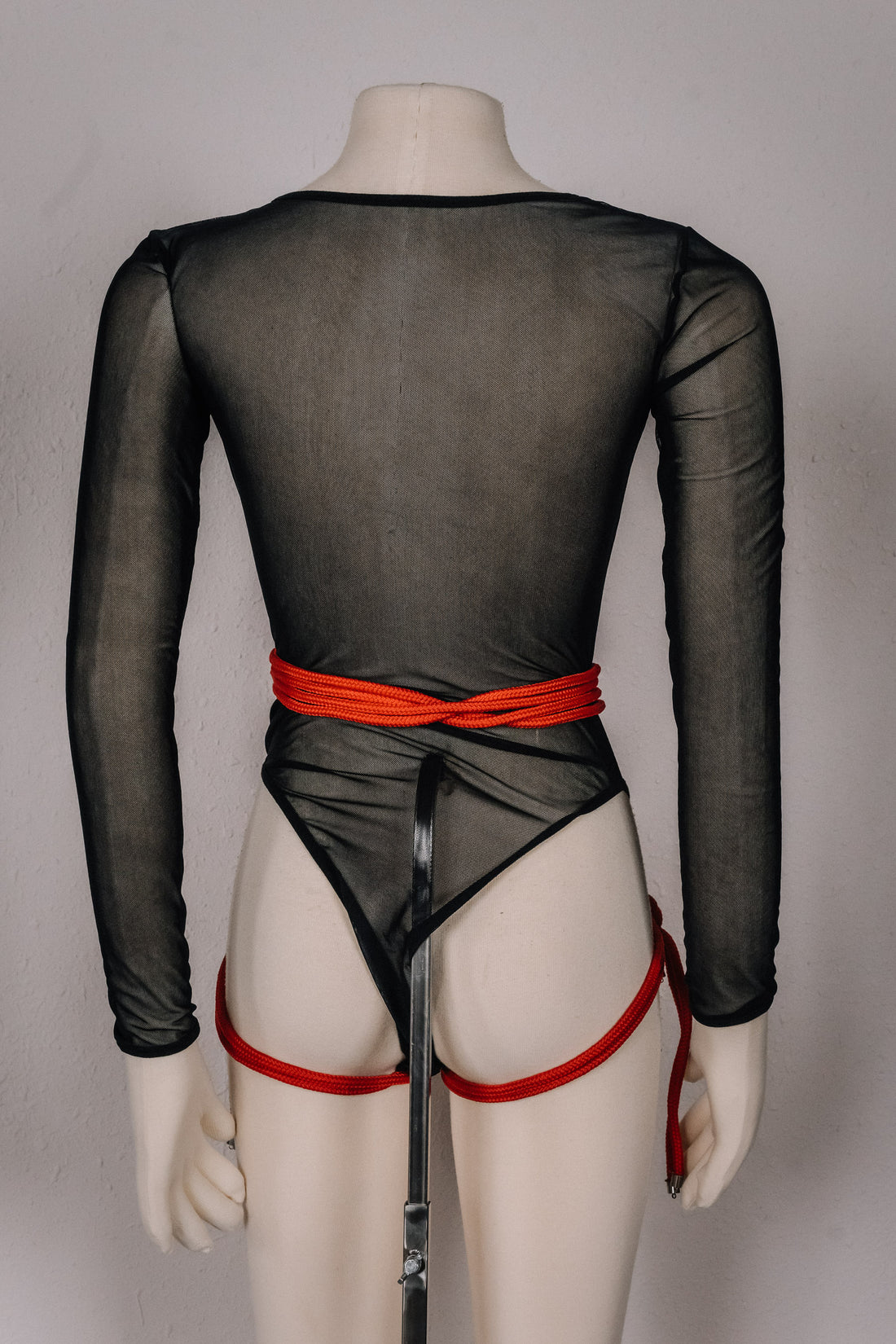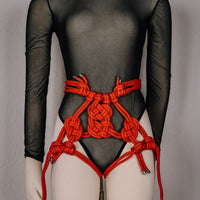 Pictured in Nylon - Cherry Red

Adjustable to fit sizes 0-16.
Bust: 31" - 42"
Waist: 26" - 36"
Hips: 34"-44"
Harnesses should be stored hanging in a closet. All other items (necklaces, wrist
restraints etc) can be stored in a drawer.
We don't suggest submerging your pieces in water to clean. Instead, use baby wipes or spot treat with water and a bit of baby shampoo and lay flat to dry.
You can also create a cleaning solution with a 50/50 mix of 91% isopropyl alcohol and water in a spray bottle to spray your harness down.
Shades for every style
10 Different Rope Colors
Shibari for Every Body
Adjusts to fit sizes 0-16
Our pieces either lace up in the back like a corset or connect like a bra in order to fit the widest range of sizes possible.
Easy to put on & take off
How to wear our harnesses
Check out the video to see how easy it is to put on and adjust your rope wear in minutes, with no help!
See more tips & tricks